Play Now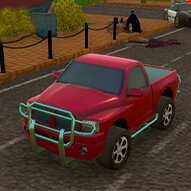 Make your big escape while collecting a fortune with Police Endless Car! With enough greed and sharp reflexes, you can break a record too! Just remember that there is no end to this chase, and the gold flow is infinite! For how long can you keep up with the obstacles of the streets with the police after you?
This obstacle run is in your nature, for choosing a criminal lifestyle comes with being on the run all the time. Heists and thefts all end the same; you in the front and the police in the back. Dodging traps, jumping over barriers, and making turns just at the right second are what you mastered. There is a small difference though; this time, the run is infinite! It only ends with you getting caught and starts again when you come back looking for more. There is no way of cheating out of this chase, but you can defeat your best score by getting better at it! Move right and left, collect gold coins, jump with your car, and unlock faster and better cars with your earnings. You can also improve the boosts increasing your chances of survival. Get ready, and start running!
If you like endless obstacle courses, you can check out Temple Quest and get lost in infinite mazes with a monster running after you!
Developer
Vitalitygames.com developed Police Endless Car.
Release Date
May 11, 2022
Features
Nice 3D graphics
Endless and addictive gameplay
Unlockable content
Available on mobile devices
Controls
You can use the arrow keys to play this game.