Play Now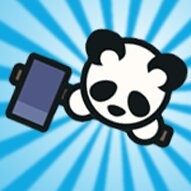 In Sploop.io, it's time to build your own base. Featuring online gameplay, this game will put you up against players from all across the world and test your survival skills. In a world where only fighters and strategists can triumph, how far do you think you can go?
The world after the apocalypse isn't easy for everyone. You have to prove yourself strong to build your own base and climb to the top of the leaderboard. When you are faced with a lot of tough opponents, do you think you will be able to defeat them? Start playing and let's find out! To move around the map, use the WASD keys. Collect resources by pressing the left mouse button. As you collect resources, you will get the level up. Each time you level up, you will get access to new items that will help you build your own fortress. Attacking other players will also give you items that you'll need. When fighting, you can press Q to eat cookies and heal up. Every once in a while, dragons and other bosses will appear on the map for you to attack and claim the prizes. Build windmills to protect your land, use traps to keep away your opponents, and become the leader of this new world. Good luck!
If you are looking for more games like this one, you can check out our collection of online io games. Have fun!
Developer
LapaMauve developed Sploop.io.
Release Date
July 05, 2021
Features
Online multiplayer gameplay
Fun and addictive gameplay
Nice 2D graphics
Intuitive controls
Controls
You can use the WASD keys to move around the map. E to auto-attack. Left-click to attack. Q to heal. X to place buildings. Enter to chat. X to lock rotation. Click on the inventory to change your items.