Play Now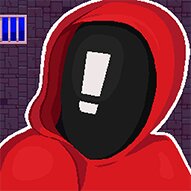 Help the stickman hero pass the same nightmarish level over and over again with Stickman That One Level! Avoid the raining spikes, flying enemies, and electric attacks to make it to the gate! Find the hidden keys, get creative with your solutions, and learn to hold onto your hope in the darkest moments!
This guy got lost in an endless maze consisting of different versions of the same room. Each room has its own secret, and you must find that secret to get out. Solving the puzzles is not enough though; you must be quick and have steel-like reflexes to dodge the electric bolts and spikes raining on you. Stay alert for surprise attacks, try different movement combinations to solve riddles, and open that gate at all costs! Think outside the box, see what is hidden, and discover new ways to defeat your enemies! Merge the solutions you explored and build a new tactic for each stage! You can always skip a level by clicking on the button at the top left and watching a short ad, but it will not give you the answer to that level. Never give up trying, and maybe you can open the way for this little guy!
If you like this endless challenge, you can check out our Skill Games and keep sharpening your abilities!
Developer
Stickman vs Monster School Team developed Stickman That One Level.
Release Date
September 7, 2022
Features
Creative level designs
100 addictive levels
Improving reflexes and puzzle-solving skills
Nice 2D graphics
Available on mobile devices
Controls
Use the arrow keys or "W, A, S" to move, and your mouse to interact with objects.