Play Now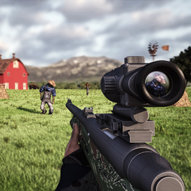 In Dead Zed, get ready to find yourself in the middle of a zombie apocalypse. We don't know when the world surrendered to the undead, but you're one of the few survivors. Grab your weapons, loot the buildings, and rescue other survivors. The zombies have found your base, but can you survive until the help arrives?
The rescue team broadcasted through the radio that you need to survive for 40 days until they arrive, so be prepared to defend your base. Your objective in this game is to survive through each day until you reach the 40th day. You complete a day when you kill all the zombies you encounter. With each zombie you kill, you earn time. You can use this time to send out search parties to rescue other survivors and find different weapons. Each survivor has different skills, and from helping you killing zombies to repair the barricades, you can assign different tasks to them. With teamwork and resourcefulness, how long do you think you can survive?
Undead has always been a problem, and an adventurous caveman needs your help. Check our other popular game Adam and Eve: Zombies, and help Adam through different levels! Enjoy!
Developer
NotDoppler developed Dead Zed.
Release Date
October 16, 2020
Features
Colorful 3D graphics
Intuitive controls
Entertaining and challenging gameplay
Different weapons to use
40 days to survive through
Controls
You can use your mouse to aim and click on the screen with the left mouse button to shoot. Press the R key or double click on the screen to reload your weapon when it's empty. Use the 1 or the 2 numeric keys to switch between weapons. Press the F key to change fire mode.