Play Now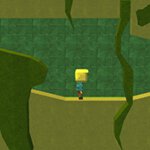 In Fireboy Kogama, another thrilling adventure of Kogama meet with the Fireboy and Watergirl series for you! What could be more fun than mixing the two most popular adventure series in only one game? Reaching the flag theme continues with new challenges and reveals the importance of teamwork! Featuring various levels and breathtaking obstacles, choose your color and find your way through this big maze!
The poisonous grounds, sharp gaps, and dangerous weapons are the keystones of this one of the best-known adventure game series Kogama. But, in this journey, the road is so thin, and the maze is full of cliffs. You've got to reach the checkpoint door before your opponents and overcome the obstacles with your loyal team players! Your objective in this fun skill game is to be the first one to reach the flag. But it is going to be a long journey because apart from environmental dangers, you have to find your way before everybody else. Collect the necessary items by pressing the "E" key and drop them by using the "Q" key. Some challenges may require a hand from your mates, tho! Check the online player number in your group at the right bottom of the screen. And on the left top, you can see your life bar and move accordingly. Use your mouse to change the camera view. Good luck and have fun!
If you want to try another game of this series mixed with a popular TV show version, you should check KOGAMA Wipeout.
Developer
KoGaMa developed this game.
Features
3D colorful graphics
Multiple checkpoints
Various obstacles to avoid
Exciting competition
Controls
Use your mouse to rotate the camera. The arrow keys to move. The "E" key to collect the items and the "Q" key to drop them.