Play Now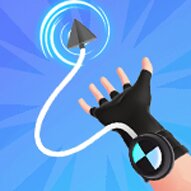 In Ropeman 3D, prepare to destroy the bad guys! You are responsible for the future of this lovely city. You must use your power to eliminate those who are attempting to destroy your village. It will not be easy, but you must be courageous and prepared to face them. Take down the mafias with your hope! However, hurry up! If they detect you, they will not wait to fire a shot at you. Let the battle begin right now! Good luck!
It's time to step up and become a vigilante! The gloomy days are still to come. You must reclaim your city from the mafia's clutches. Fortunately, you have sufficient equipment to stop them. Toss your rope at the bad guys with your mouse or touch devices. Aim at your target and press the button once. Then you should drag the bad guy in a different direction, causing him to fall. You can also employ techniques and other items to capture multiple men at the same time. Helicopters and bombs, for example, would be ideal! You earn money when you complete a level. Use your earnings to purchase new goods in the game's shop. Don't forget to collect the keys to unlock additional goodies! Best of luck!
If you want to play another game similar to Ropeman 3D, then be sure to check Shift Run, too.
Developer
YAD.Com developed Ropeman 3D.
Release Date
September 6, 2021
Features
3D colorful graphics
Several levels to complete
Unlocking new items from the in-game shop
Fun and engaging gameplay
Controls
You can use your mouse or the touch controls to play this game.