Play Now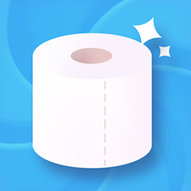 In Toilet Paper The Game, you have one roll to wipe them all! We are going through hard times for sure and somethings are beginning to gain importance. Like toilet paper. Yeah, no one would have believed this if we said this 10 years ago! But it is the truth. Somebody has taken all the toilet paper. Where has it gone? Time to unveil the secrets!
What is the perfect gift? Probably something really special and extremely rare. Oh, we have a perfect idea. But the problem is, we can't even find enough for ourselves. Yeah, you know what we are talking about. All the toilet paper is gone. We must find the precious at all costs. Your objective in this game is pretty simple. Someone has hidden all the remaining toilet papers inside different objects. You have to free them all and get the precious back. To do this, you simply have to rotate the object by pressing the left mouse button and moving your cursor. In each level, you'll see different objects like shopping carts, trucks, chili peppers, and so on. Each of them has an opening and you can make them fall from there. Not even a single one can remain inside them. We need them all! If you're ready, let the mission begin!
Hooray! We found our precious toilet paper. Now it's time to celebrate. Play Popcorn Box and let's pop some popcorn.
Developer
Developed by Quicksave.
Release Date
June 23, 2020.
Features
Many different objects
Our precious
Fun gameplay
Intuitive controls
Controls
Use your mouse to play this game.