Play Now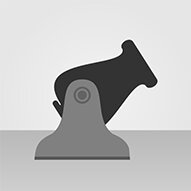 With TRZ Cannon, get ready to improve your targeting skills and have lots of fun at the same time! This game is a shooting adventure to test your aiming skills. It is suitable for all players of all ages. All you need is your mouse or finger to drag the target! The rest? The game handles the rest for you! If you are motivated enough to test yourself right here right now, then click on the play button and let the game begin!
Welcome to one of the most amazing games of this popular game series. This skill game is quite easy to play but highly difficult to master. There are over 100 levels for you to complete. Get ready to challenge yourself to see the 100th level if you don't want to be a wet blanket! Your objective is to shoot the ball and make it fall into the basket. You are not racing against time or no ball limit. All you need is some eye and hand coordination skills that can develop as you proceed in the game. You can also change the light mode to the night mode. There is a little button at the right top of the game screen. When you click on it, the color of the game screen changes so that your eyes won't get tired of playing this amazing game! Good luck!
Where are you going? Before leaving, be sure to check our collection of free and online skill games to browse more fun titles like this game.
Developer
trezegames developed TRZ Cannon.
Release Date
June 29, 2021
Features
2D colorful graphics
Several challenging levels to complete
Simple controls
Fun and addictive gameplay
Controls
You can use your mouse or finger to play this game.