Play Now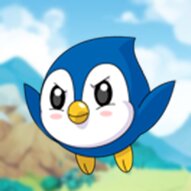 Meet new Dynamons, catch, and train them to expand your team with Dynamons 2! Imagine a world where you can meet hundreds of unique creatures with exclusive abilities. Some are friendly, some are wild, but they are all friendly once you know them. These creatures are Dynamons!
You are a Dynamon Captain whose ambition is to catch and inspect more of these animal-like creatures with supernatural abilities. Although they can be classified according to their elements and climates, each one of them has features that cannot be seen anywhere else. The way to your dream requires you to do a lot of discovery and participate in duels against other Dynamons and Dynamon Captains. These duels are turn-based fights that allow you to use decks that consist of up to four different types of attacks and powers. Some of these powers are effects that give you buffs that increase your character stats or lower your enemies'. Then there are attacks. Opponents can poison, stun, ignite, and confuse each other, restricting each other's attacks and dealing them damage for a few turns. You can use items to catch wild enemies with low hp and add them to your team. Don't forget to level up your Dynamons to reach their potential power!
If you like this curious adventure, you can check out Dynamons World to explore new aspects of this magical world!
Developer
Kizi developed Dynamons 2.
Release Date
January 15, 2018
Features
Easy controls
Expanding map and new matches
Arena duels
Cute character design
Available on mobile devices
Controls
You can use your mouse to play.