Play Now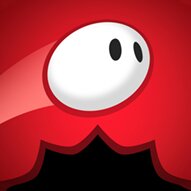 In Jump Monster, get ready to dive into these cute little monsters' world! Their world normally not open to strangers, but they need your help to get away this time! Their way is full of spikes and they need to collect the stars to reach the end! Are you ready to help these monsters? Good luck!
Not the glittering weapon fights the fight, but rather the hero's heart! These little monsters don't have weapons too, but they have brave hearts! These heroes are getting ready on another journey, but this time they're looking for a human friend. Is it possible that it's you? If your answer is yes, prepare yourself for the danger that lurks around every step. At each level, your goal is to take control of the character and guide them to the platform. When the game starts, the monster will immediately jump. To move them around, simply use the left and right arrow keys. Keep an eye out for gaps between the platforms and adjust your jumping distance to ensure a safe landing. You must avoid countless spikes. You'll have to try again if you touch any of them. To unlock new characters, collect all of the stars. Each character has its own special ability! Have fun!
If you want to try another game similar to Jump Monster, then be sure to check Jump Ninja Hero by clicking here.
Developer
Mad Buffer developed Jump Monster.
Release Date
May 26, 2021
Features
40 levels to complete
Colorful 2D graphics
New skins to unlock
Fun and addictive gameplay
Controls
You can press the left and right arrow keys to control your character.