Play Now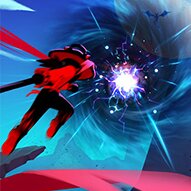 Discover new skills your warrior bears within him, face enemies that constantly get stronger, and become a true hero with time in the world of Ninja Legend! Earn daily rewards, unlock special treasure chests, and explore new powerful weapons! Upgrade your gear to catch up with the latest levels and train yourself to become a better ninja!
You are not just a regular, boring ninja; you are a spear thrower! Aim at the enemies, and adjust the throwing force to shoot. All maps consist of levels, and upon finishing all levels of a map in easy mode, you can unlock the general, and then the hard versions of them. Five main maps are waiting for you! Slay mobs, face difficult bosses, and claim your prizes. Upgrade your gear and weapon, unlock talents to improve your stats permanently, and check the rewards section to see the items you can earn from the ongoing events. Sign in daily to obtain gold, talents, new attack types, or even legendary swords! Complete all maps at the highest difficulty to get your hero to his maximum strength! Get unique rewards from every map and use the highest-class items!
If you like adventure games that contain mystical stories and action, you can check out Shadow Ninja Revenge and help another ninja find his missing son!
Developer
Yizhiyuan Network Technology Co., Ltd. Developed Ninja Legend.
Release Date
April 1, 2022
Features
Colorful 2D graphics
Five maps with three difficulty options
Unlockable skins and weapons
Challenging boss fights
Available on mobile devices
Controls
You can use your mouse to play this game.